How Freight Dispatch with Quote Feature Can Help Your Freight Transport Business
How Freight Dispatch with Quote Feature Can Help Your Freight Transport Business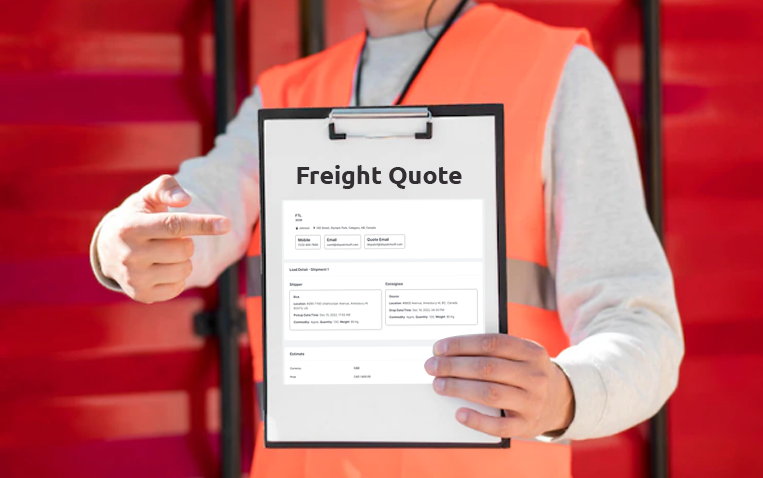 Introduction: What is a Freight Dispatch and how can it help your business ?
A freight dispatch system streamlines the process of managing and tracking deliveries by sending out quotes for freight automatically.

Freight dispatch systems have been in use for many years, but with the recent rise of e-commerce, they are becoming even more important. It's hard for companies to keep up with rising customer demand when shipping tons of orders each day. Freight dispatch software has a lot of features that can help companies manage their delivery process from start to finish, like automatic quotes and estimates, automated notifications when a shipment is on the way, and tools to manage customer requests.

This is not an easy task and some customers may be turned away if they are not able to place orders quickly or cannot afford extra costs. But if you want your company's customer service level to be high and want customers coming back time after time, then a freight dispatch system may be just what your company needs!
How To Choose the Best Software for Handling Freight Shipping ?
Freight software is an application that is used to manage shipping. Freight shipping is the process of moving cargo or freight through a network of transportation providers or corporations. It is commonly known as freight forwarding, and it has been around for centuries.

There are many different types of freight shipping software, depending on what you need it to do. These products can be broken down into three categories:
Freight Shipping Software for Shipping Agents.
Freight Shipping Software for Forwarders and Brokers.
Freight Shipping Software for Carriers and Shippers.
The type of freight shipping software you choose will depend on a few factors such as your business size, what you need the software to do, how much time it will take for your company to get ready for using the software, and how much money you are willing to spend on it
What are the features of a good freight shipping software ?
Shipping software is a solution that provides great value. It is an essential part of any logistics business, like managing warehousing and inventory, as well as accurately calculating the cost of shipment.

In this section, we will explore the features of a good freight shipping software to help you decide on your purchase.
Transaction efficiency: This refers to the capability of the system to process transactions without errors or delays.
Compatibility with other systems: The system should be able to share data with most other systems used by logistics companies to make it easy for them to integrate it into their processes and seamlessly use its features where necessary.
Flexibility: A flexible system is user-friendly and can be customized as per user requirements, which makes it easier for businesses to implement new features in response to their needs.
Freight Dispatch Process For A Shipping Company ?
Freight dispatch process can be defined as the process of how orders are processed by a shipping company which includes quoting, negotiation and binding terms, loading and packing goods into containers.
Typically this process is initiated by receiving an order from a customer via phone or email to the freight forwarding agent. The agent will then quote an estimated price for the item to be shipped. This could also include other costs such as taxes or fees. Once the shipping company agrees to provide a service at that price, negotiations may commence on points like when it is delivered or where it needs to be delivered to. Binding conditions will then be agreed upon concerning payment for services rendered such as credit card information for immediate payment or invoice on delivery with payment due in 30 days followed by preparation of customs entry documentation including all documents required in order.